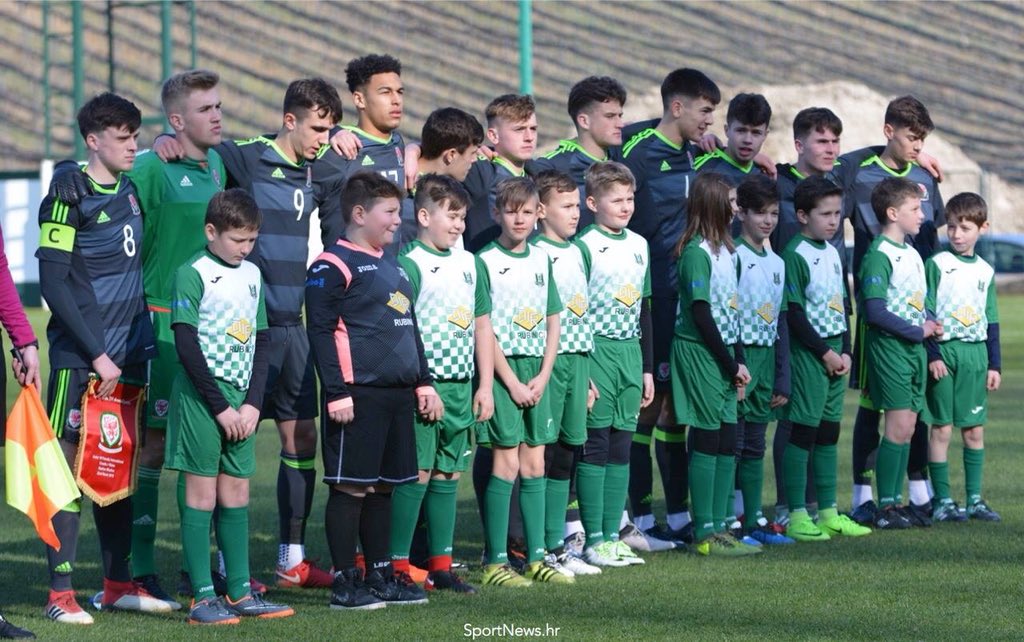 Slovakia Cup 2018.

Wales squad
George Ratcliffe (Cardiff City)
Adam Przybek (West Bromwich Albion)
Connor Davies (Cardiff City)
Ryan Reynolds (Cardiff City)
Jay Foulston (Newport County)
Morgan Boyes (Liverpool)
Neco Williams (Liverpool)
Brandon Cooper (Swansea City)
Luke Jephcott (Plymouth Argyle)
Pablo Martinez (West Bromwich Albion)
Keenan Patten (Cardiff City)
Isaak Davies (Cardiff City)
Jack Vale (Blackburn Rovers)
Rueben Duncan (Millwall)
Elliott Thorpe (Tottenham Hotspur)
Callum Watts (Southampton)
Ben Cabango (Swansea City)
Mason Jones Thomas (Swansea City)
Sam Bowen (Cardiff City)
Lewis Collins (Newport County).



News: - 4 May 18
Looks like Brandon Cooper did not recover in time after his injury and is out of the Slovakia cup squad. Call up for Billy Sass Davies (Crewe) .
Cameron Evans (Swansea City) now called up to replace
Billy Sass Davies.

News: - 3 May 18
Dylan Levitt (Manchester United) and Joe Adams (Bury) out due to club commitments.


Sion Spence (Cardiff City) and Ryan Stirk (Birmingham City) are also out.

After being out for over 6 weeks, Brandon Cooper has recovered from injury.


---

Update:
The Wales Under 18 squad (players born 2000+) is set to be confirmed for the Slovakia Cup. A squad of 20 players is set to travel.

Squad list to be confirmed in due course by the FAWales.
Squad meet up on Friday 4th May with Paul Bodin in charge. - 25 Apr 18

Connor Davies (Cardiff City) called up. [Twitter: Cambrian & Clydach Vale BGC Academy]
Jack Vale also called up [Twitter TalkBIues].

A call up this week for Elliot Thorpe (Tottenham) (Twitter)
- 02 May 18
---


In preparation for the UEFA qualifiers in the Autumn of 2018, the squad will take part in the Slvoakia Cup from 3rd-13th May

Group A - Slovakia, Azerbaijan, Wales, Hungary.
Group B - USA, Czech Republic, Ukraine, Kazakhstan.

Russia are not taking part as first reported.

Slovakia v Wales - 07.05.2018 NTC Senec kick off 4pm (local time)
Azerbaijan v Wales - 08.05.2018 Puste Ulany kick off 12pm (local time)
Hungary v Wales - 10.05.2018 Dunajska Luzna kick off 12pm (local time)
Play off match (7th, 5th, 3rd, Final) - 11.05.2018 (Final group placing)

[photo embedded from twitter]

Lucky Admiral - huge collection of mobile casino games - https://www.luckyadmiral.com/

Get your £2 no deposit free bet! - https://betfreebets.uk