Young Guns Blog by John Jones.

Jack Bodenham (Cardiff City – on loan at TNS)
First year professional Jack, after adapting well and playing regularly for the Cardiff U-23 team during the first half of the season, has joined TNS on loan for the remainder of it. His aim will be to continue improving his game so that he can play at the highest level of football that he can reach and this gives him valuable first team experience as he takes another step in the development process. The WPL has proven to be an apt choice for some other young players who have spent time on loan in the league and gone on to further their careers later. Jack is certainly accumulating minutes played as a regular choice for his temporary club and so may be another who benefits from the experience.

Aaron Collins (Morecambe)
Teenager at the time, Aaron made a big impression on many when he was both performing well and scoring regularly soon after being introduced to first team football at Newport. This tempted Wolves to make a quick move and beat other interested teams in gaining his signature on transfer forms. His time in the black country did not prove to be as successful as many expected and after many appearances for the U-23 team and numerous loan assignments, his time there came to an end after 3 years with the club. His release from his contract was to Morecambe's gain as they secured his services until the end of the season. His form will certainly have management looking to an extension of his time as he has provided assists as well as scored some important goals in his short time in the north west of England. It does seem that Aaron is back to resuming his time in regular first team football.

Dan Jefferies (Dundee)
After being an important player for the Wales schoolboy team that secured a Victory Shield success in the 2014/15 season, Dan continued his affiliation with Swansea when signing scholar forms. After playing regularly for the U-18 team, he left at the end of his time as a youth and joined Colchester. He played quite a few games for their U-23 team during his 6-month spell there before joining the developmental squad at Dundee in January 2018. He has gained some first team experience over the last 12 months, both at Dundee and when on loan at Partick Thistle earlier this season.

Aaron Lewis (Swansea City – on loan at Doncaster Rovers)
Doncaster have been having quite a successful season in League 1 and are certainly considered amongst the favourites to be involved in the play-offs at season's end. Obviously, they must have quite a strong squad and so it is somewhat a feather in Aaron's cap that they have added to it, by getting him on loan for the second half of the season. He has already played quite a few times for the first team and will almost certainly add considerably to those minutes over the next few weeks. Although he gained good experience when playing for the Swansea U-21 team in the Checkatrade Trophy matches over the last couple of seasons, this time with Rovers will add to intensity of what he has already faced. It should be very helpful when he returns to Swansea and may help him be another of the young players given an opportunity to play for the first team at the Liberty Stadium.

Lewis Mansell (Blackburn Rovers – on loan at Partick Thistle)
In his fourth season as a full time professional with Blackburn after progressing through their youth system, Lewis has played numerous times for the U-23 team at the club over that time. This season he is getting the chance to experience first team football with a loan period at FC United of Manchester for a month in the first half of the season and now in his time at Partick for the remainder of it. He seems to be taking full advantage of his time in Scotland, gaining valuable minutes of game time at a good level of football. Some seasons ago, Lewis was selected for the Wales U-19 squad but was unavailable for the team when the games were played.

Ben Morgan and James Spruce (Bristol Rovers)
After spending his time as a youth player at Swansea, Ben moved on to join The Pirates and is now in his second season as a member of their development squad. He is certainly well regarded at the club but, as yet, has not had any first team involvement other than being on the bench for a Checkatrade Trophy match. James progressed through the Rovers youth system and impressed enough to earn a professional contract at the start of this season. As is Ben, he is also playing regularly for the development team but has also gained first team experience when loaned out to nearby non-league teams.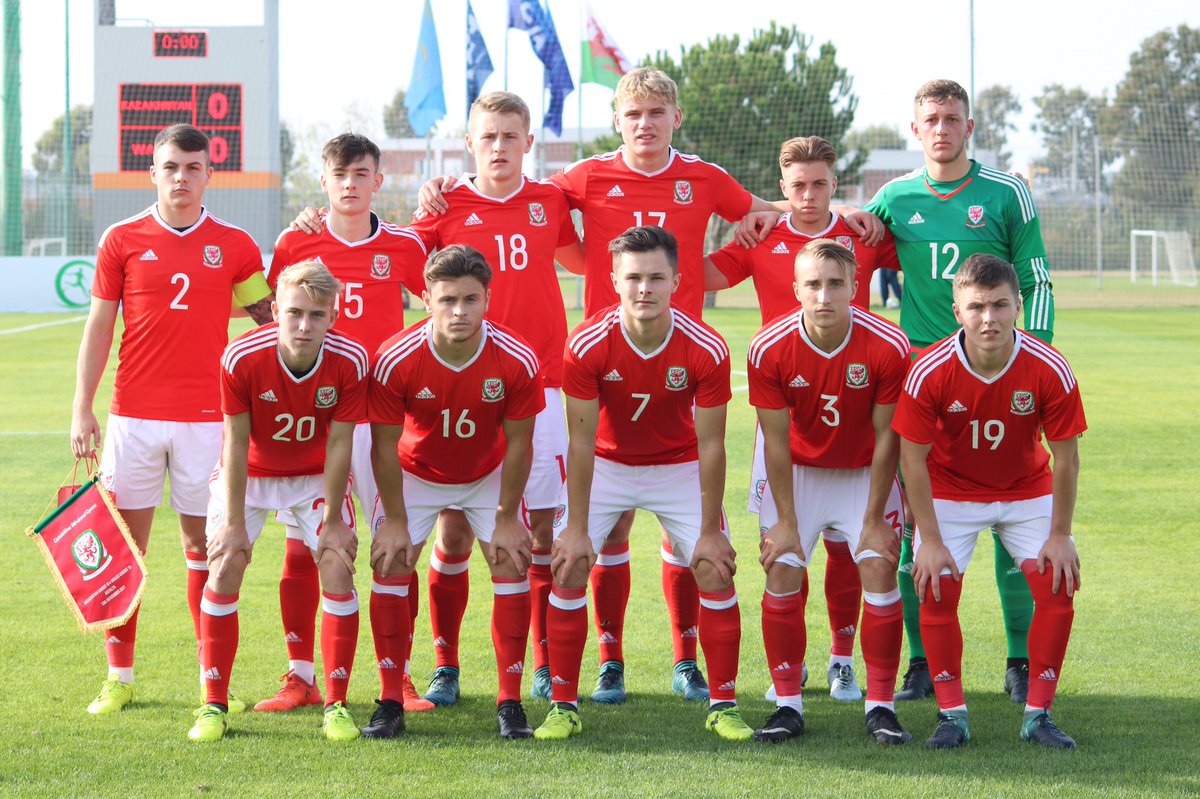 [photo embedded from twitter ]

Lucky Admiral - huge collection of mobile casino games - https://www.luckyadmiral.com/

Get your £2 no deposit free bet! - https://betfreebets.uk