WHERE NEXT
Where next for Gareth Bale?

According to every man and his dog, Gareth Bale's time in Madrid appears to be up.

After Cristiano Ronaldo abandoned ship for Juventus in the summer, the hope for all was that Bale would be one of the Real superstars to stand up to the plate and cover the shortage in goals for Los Blancos.

The truth is it hasn't quite happened for Bale but then again it hasn't for any of the squad either with the likes of Asensio and Casemiro failing to impress, and yet, it has been Bale who has copped most of the flak from fans and media alike.
However, on the face of it, that is harsh, after all, the Welshman has a record of a goal every 1.90 games in La Liga and in his five completed seasons at the Bernabeu, has netted double figures in four of them.

It seems that is not deemed enough though by many even if that record at any other club in the world would arguably make the player something of a major asset.

Perception is every though and this season have been something of a disaster for the 13-time European Champions.

After starting the season as favourites to make it four Champions League wins in a row, an embarrassing two-leg aggregate loss to Ajax put paid to that with the sides La Liga title hopes effectively over before the turn of the year.

However, the return of the messiah Zinedine Zidane has steady the ship somewhat and for those looking for a La Liga punt for next season would do worse than visit a recommended site to bet on Los Blancos to be right back in the La Liga and European running once again.

After Bale's agent spoke out against the Real Madrid fans last month, Real Madrid's attempt at resurgence may be without their Welsh wizard.
So, where could the 29-year-old be heading?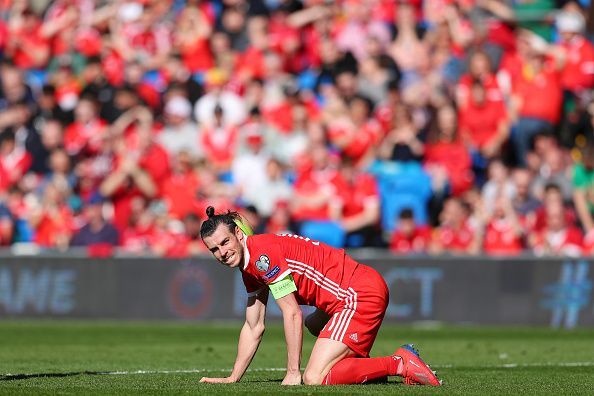 Manchester United
Unconfirmed reports state a source has claimed Gareth Bale has bought a house in Manchester and has agreed terms with the Red Devils with Real just needing to accept United's proposed £68 million offer.

However, these reports seem unfounded even though Bale has been linked to Old Trafford for some time now.

The Welshman would be a good fit at United and would undoubtedly excite fans, but considering the club are yet to confirm a manager, it would seem this may be on the back burner for now at least.

Tottenham
Why not? Spurs are heralding a new era with their new stadium and a statement signing of their former hero would certainly go down well.

That said, even Bale's fee and wages may prove a stretch too far for a club that has just invested a huge amount of money in their new stadium.

Southampton
Another of Bale's former club and highly unlikely especially as there is no way the Saints could afford his wages, transfer fee and are not yet assured their Premier League survival for next season.

Real Madrid
Why not? Bale has actually stated he is happy in Madrid and Zidane has shown some faith in the Welshman in the last few games.

Wherever Bale ends up, one thing is clear, he is certainly not going to be leaving the Welsh national side behind anytime soon.

No matter what happens there is always a home with the Welsh FA.



[ photo embedded from

sportskeeda.com

]



Comments (0)
Posted: Tuesday 2nd April 2019