Armenia 0 Wales 0









Wales line up:
1 Adam Przybek (GK)
2 Rhydian Williams
3 Benjamin Erickson
4 James Henry
5 Pablo Martinez
6 Brandon Cooper
7 Keiron Proctor
8 Ethan Ampadu (Capt)
9 Kieran Holsgrove
10 Sion Spence
11 Rabbi Matondo.

Subs:
12 George Ratcliffe
13 Jake Nicholls
14 Elliot Thorpe (sub on for Spence)
15 William Sass-Davies
16 Benjamin Cabango
17 Ryan Stirk (sub on for Henry)
18 Brandon Oddy (sub on for Proctor)
19 Dylan Levitt (sub on for Holsgrove)
20 Mason Jones-Thomas.


Fixtures and Results:
Thursday April 14 2016.
12:00 Cyprus 4 Gibraltar 0
14:00 Armenia 0 Wales 0 (3-2 on penalties)

Saturday, April 16 2016.
12:00 Cyprus - Armenia
14:00 Gibraltar - Wales

Monday 18 April 2016.
10:00 Wales - Cyprus
12:00 Gibraltar - Armenia.

Group table (14/04/2016 13:53)



| | Teams | P | W | D | L | F | A | +/- | Pts |
| --- | --- | --- | --- | --- | --- | --- | --- | --- | --- |
| 1 |  Cyprus | 1 | 1 | 0 | 0 | 4 | 0 | 4 | 3 |
| 2 |  Armenia | 1 | 0 | 1 | 0 | 0 | 0 | 0 | 2 |
| 3 |  Wales | 1 | 0 | 1 | 0 | 0 | 0 | 0 | 1 |
| 4 |  Gibraltar | 1 | 0 | 0 | 1 | 0 | 4 | -4 | 0 |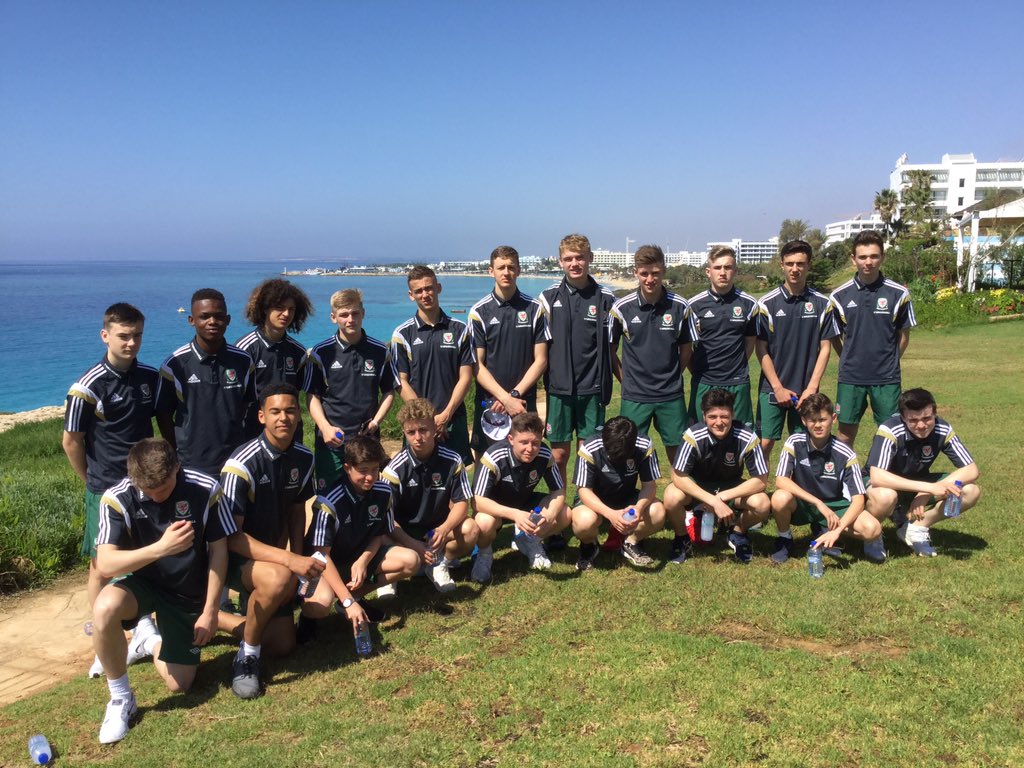 In preparation for next season's UEFA Under 17 matches the current Under 16s are set to visit Cyprus. Wales will travel to play in a four nation tournament, against the hosts, Gibraltar and Armenia.

The International tournament will be held in Ayia Napa from 14th to 18th April, 2016. UEFA sin bin system will be in use for the matches.

If a match is drawn, penalty shootout will take place, 2 pts for the winners and 1 point for the loser.