Where's Next for Aaron Ramsey
Uncertainty Lies Ahead for the Arsenal and Wales Midfielder.

With rumours spreading that Ramsey might be snatched up for £50m by Barcelona, will the gossip hold true especially after all of those injuries? Speculation continues as to whether or not he'll be leaving Arsenal this summer…

With Ramsey playing for Arsenal all the way back since 2008, the Welsh star central midfielder might be put up for sale next summer (June 2019), bringing his Arsenal career to an abrupt end.




Why The Move?
Former Chelsea legend Frank Lampard believes that a new deal could be in the playing cards for Ramsey as he enters the final year of his summer contract at the end of the season. Lampard told The Sun that; "One wonders if he's ever felt he's the main man at Arsenal and that's maybe why he might consider looking elsewhere." In other words, with Ramseys position constantly changing over the years at Arsenal, he's often been dropped back and almost cast aside due to the high number of class attacking midfielders. Perhaps Ramsey will consider making the move to shine and maybe even become the "main man" elsewhere. Of course this'll come as a massive blow to Arsenal, as yet again, Wenger could be in for losing one of his key players. With Ramsey possibly leaving the Gunners could be in a similar situation to when Alexis Sánchez left for Man Utd during the January transferring period.

At 27 years old, the young man should be reaching his peak, and clearly has a tough decision ahead. But being in his top-form, even despite the recent injuries, he's got a few options to choose from...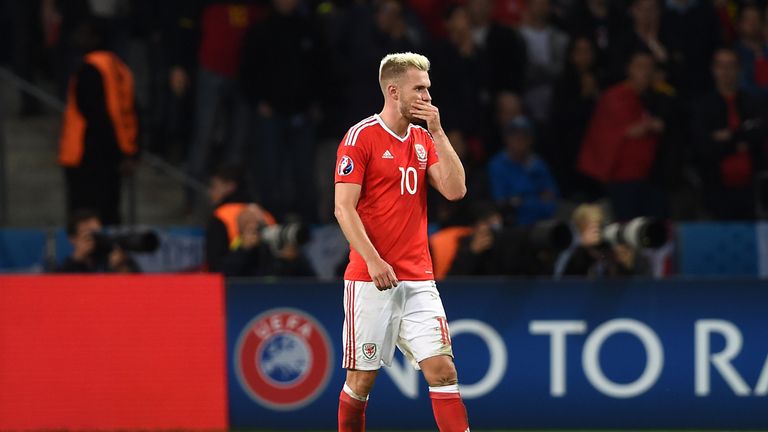 Stay With Arsenal

The talented Welshman could choose to stay with Arsenal at the end of the day. Despite rumours that Arsenal are ready to sell Ramsey, there's always the possibility that he'll stay. What with the current uncertainty of Wenger's future - the club faces a potential managerial change that could spin it on its head. The Arsenal board may finally be at their wit's end with Arsène Wenger and people are beginning to talk - other rumours say that they're looking into replacing him with either Man City's coach Mikel Arteta or German national team manager Jochim Löw. Perhaps this change of the tides could be the wave that Ramsey needs to convince him to stay. You could even check the odds as to whether Ramsey will stick with what he knows in Arsenal, or make a bold and daring move.

Or Leave?
The other option of course is to be on his way. Barcelona were said to be eyeing up the Welshman along with AC Milan, where reports in the Summer of 2016 claim that Ramsey's agent actually met with representatives from the Rossoneri. Although it would be sad to say goodbye, going abroad could do Ramsey some good and bring a totally new dimension to his game - which in turn is obviously a big benefit for Wales.

The truth is, who knows where Ramsey has his eyes set. He could even follow in Theo Walcott's footsteps and move to a lesser premier league team - he seems to be enjoying footie at Everton. Many might even ridicule the idea, but Bluebirds fans would be chuffed at the idea of a potential return. It would be a fairy tail ending if he were to rejoin his home-town club at the top of his game. Only time will tell.

Comments (0)