Young Guns blog (by John Jones) - Fri 9 Aug 19.

Ethan Ampadu (Chelsea – on loan at RB Leipzig)
Last season, Chelsea decided that Ethan would be incorporated into the first team squad as opposed to loaning him out. It did seem a sensible decision, as it was evident that he could be a capable contributor, even though the club had a large and experienced squad. Injuries at inopportune times however, restricted his availability and consequently the amount of appearances he made for the team was minimal. It is one of those many challenges a player may have to face and overcome as he looks to progress his career. Nevertheless, I am sure it was something of a frustrating time for this talented young man, as it was for us followers of Welsh football who had anticipated him flourishing in first team situations and possibly in Premier League matches. Though there was some reluctance by the new manager, a loan arrangement has already been agreed for Ethan's services for the 2019/20 season. It does seem to be the wisest move for all concerned and certainly so for Leipzig who may well eventually wish they could have him in their team for a longer period. Ethan has already exhibited an ability to provide an influential contribution to the Wales team when he has been available for selection and now hopefully all will move in an increasingly positive direction for him, at both club and international level.

Rabbi Matondo (FC Shalke 04)
It was certainly a bold move by Shalke to pay the rather considerable sum that Manchester City demanded for Rabbi in the January transfer window. Even though he was progressing rapidly through the development system at City, there was very little evidence to gauge how he might cope with the demands of first team football. Likewise, on Rabbi's part, to have the confidence to accept such a challenge, especially so, as it one that would take him to an unfamiliar culture. Even though it has been a time when he has been eased into first team football and much stiffer challenges lie ahead, it seems that there is no regret from either party. There is undoubtedly going to be a learning curve for him to negotiate during the new season, but he has exhibited plenty of desire and determination to progress to his present level and no reason to suspect that this will not continue. The Bundesliga's reputation in aiding players improve both technical ability and awareness will almost certainly become a consequential benefit for the Wales senior national side.

Tyler Roberts (Leeds United)
It has certainly been a mixed bag of consequences for Tyler during the season and a half since his move to Elland Road occurred. Some exciting performances and spectacular goals has given some fans a hope for more of the same. A large majority of them are however impatient with the infrequency at which such events have happened and have been quick to voice their displeasure. Injuries have certainly contributed to the disruption of Tyler's ability to convince the faithful "Whites" followers that he is one of those that can be helpful in the quest for that return to the promised land of the Premier League. Scoring regularly and in important situations would certainly appease the discontent. He has shown in the past, a capability of making such contributions and it is a facet of his game that I am sure he anxious to rediscover and display at Championship level. Unfortunately, this season has started with fitness issues needing to be resolved. Hopefully, he can quickly overcome these concerns, return to regular first team involvement and push his career in a positive direction.

Matthew Smith (Manchester City – on loan at Queens Park Rangers)
There is little doubt to question that the last fifteen months have been an exciting time for both Matt and those with interest in his career progression. From being a very promising developmental player with potential for a good future in the game, he is now considered a regular international player who has shown an adeptness of performing well at first team level in reasonable quality league competition. Last season, he played his club football at FC Twente, not only gaining good experience but also becoming a fan favourite there, an important part of the reason the team won promotion back into the top Dutch league. Now he embarks on a new challenge with a season long loan at QPR. His pre-season preparation has been somewhat hampered by injury but is now seemingly recovered. I'm sure that he will amass plentiful minutes in Championship games as he takes the next step in his ambition to play at the highest levels of the game.

Ben Woodburn (Liverpool – on loan at Oxford United)
Considering that Ben has still not quite reached the occasion of his 20th birthday, his career so far has already been something of a roller coaster. From the highs of scoring the only goal in a competitive international match as well as club involvement in the Premier League to a period of relative inactivity, he has tasted both ends of the spectrum in professional football. At a time when everything suggested another surge in his career, his loan arrangement at Sheffield United last season resulted in the team not being able to utilize his talent in the manner expected. With all going so well for the selected players as they eventually succeeded in gaining promotion to the Premier League, Ben found himself omitted from the matchday squad for most games and eventually all parties decided to abandon the loan at the halfway point. This season, Oxford United may well be the beneficiaries of quite a coup to have secured his services on loan. It will not be a surprise to see him thrive in this situation, he has abilities far above most who play at League 1 level and he may well make big contributions to the successes that the U's will achieve during the season.

Five young men who are already members of the Wales senior international squad even though they are still eligible to represent the nation at U-21 level. Though they may still be tender in years, their importance in determining how successful the Wales senior international team will be in the seasons ahead must not be underestimated. In the near term, the major portion of the burden for success will rely on the talented and already established players, but even so, some crucial contributions will be needed from at least some of these five. On the assumption that all goes reasonably well over the next two or three seasons, they will then be needed to assume leadership roles as the more veteran players complete their international careers. It will not fall entirely on their shoulders as the players in the squad who are only a little older have also shown a competence and between them, they will hopefully provide the core strength of the team in the coming years. It is very encouraging that there seemingly is more developing talent that will eventually supplement the group. Whether it can produce a team that qualifies for major finals with some reasonable frequency is the question most prominent in the mind of us fans. I repetitively proclaim optimistic reasonings for a favourable answer, but a severe test lies ahead over the next three months or so. Let us hope that words can be converted into deeds, doing so would certainly rekindle the euphoria generated in 2016.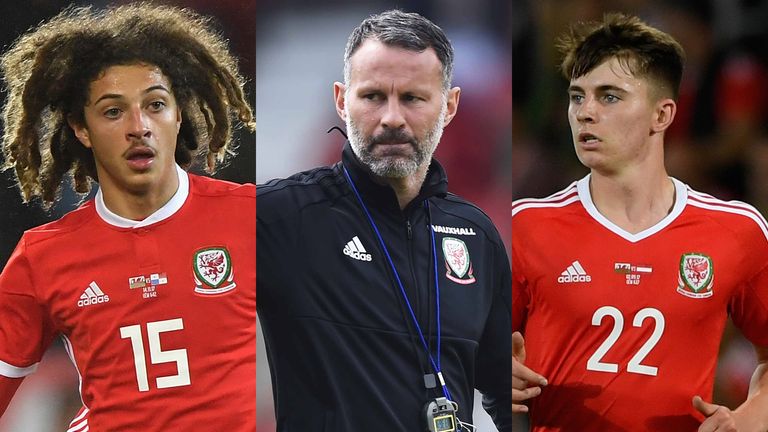 [photo embedded from skysports

]



Free Bets UK - https://BigBets.co.uk

Lucky Admiral - huge collection of mobile casino games - https://www.luckyadmiral.com/

Get your £2 no deposit free bet! - https://betfreebets.uk