Young Guns blog (by John Jones) - Sun 1 Sep 19.

Jack Evans (Swansea City)
Over recent times there have been many positive and encouraging developments with regard to young Welsh players. It has continued this season with more youngsters developing, seemingly, at much faster than average pace. These are the sort of stories that us Welsh fans are delighted to be witnessing, our emotions in relation to how the senior side may fare in the years ahead elated. A very strong candidate if there was a selection process for the most pleasant story must be that of Jack Evans. A year ago, it had been announced that he would be missing from football action for a lengthy period, as he was suffering from a serious illness for which he was receiving treatment. It has been wonderful news to be made aware of, as it was first revealed that he had made a full recovery and was back in training toward the end of last season. After having been involved with the Swansea first team during pre-season training and friendly games, two weeks ago, he made his first team debut for his hometown club when selected in the team that competed in their second round League Cup tie. Of course, the news that gives us the greatest delight is his return to full health, that is more important in terms of social concern as human beings than anything else. To have him return to a high level in terms of sporting achievement is just another wonderful bonus. A player who has made valuable contribution to all Wales teams from schoolboy through to U-21 competitions, Jack is now pushing forward to try and attain the standard that may get him consideration at senior level. Hopefully, he will forgive me as I admit that my suspicions over the last months was an expectation that his football career would not only be severely hampered for the period of his illness but also for some considerable time after. Judging from recent events, those sentiments have been proved to be completely unfounded, in other words I was wrong. It gives us some idea of not only the strength of his physical condition, but also his mental ability as well. Very often mental strength is crucial in determining the progression of a footballer into the upper echelons of the game. Jack is definitely moving ever forward along that path, as for any player we can never really know the eventual result beforehand, but things do certainly look promising though. I feel that I need to finish by expressing a massive congratulations to him, for both what he has achieved privately as well as publicly.

Aaron Lewis (Lincoln City)
Aaron has been a constant member of the Wales U-21 squad for the last two seasons, someone who has been judged to have an ability to contribute positively to the team. It was a surprise to many who had witnessed his performances, that management at Swansea City decided not to offer him a contract extension in their evaluation of future needs at the end of last season. Having spent the second half of last season on loan at Doncaster, he therefore became a free agent in the summer. Now he has signed a short-term contract with Lincoln. His aim now will be to build on the favourable impression he created during the trial period at Sincil Bank persuading club management that he warrants a decision to keep him employed by them for a longer period than has already been agreed. A wing-back who not only defends ferociously but is also ever willing to make forays forward whenever it is appropriate to assist his attacking teammates, he certainly fits the bill of what is demanded of those that occupy the position in the present game. Such displays persuade one to portray him as a determined character and he will need to exhibit that trait in good measure as he attempts to continue his career in positive fashion.

James Waite (Cardiff City)
Another young player who I can mention as one who made his first team debut when he came off the bench for the final 20 minutes of Cardiff's League Cup tie against Luton a couple of weeks or so ago. James has had to wait for quite a longer period to make that important step than I had suspected might occur, having created quite a favourable impression on coaches during the 2018 pre-season preparations. Although I cannot fully relate the issues, I believe it was a combination of fitness as well as the increased squad competitiveness that Premier League membership created, as the reasons that James never seemed to have much chance of breaking into the first team squad last season. My belief is that James has certainly been somewhat under the radar for many who have some interest in following the fortunes of young Welsh players, as over the last few seasons he has achieved more in terms of football achievements than numerous peers who at times were more favourably touted. I am no less guilty than most in my interpretations of how the careers of some of those players may have developed, when fact eventually proved to be otherwise. James has had some involvement with Wales under-age teams, but much less than many. It has tended to be a case of there being many more young Welsh players performing well than was the case during periods some years ago. It has left him in situations where he was certainly under strong consideration for squad selections but ended on standby duty quite often. Having reached his present situation, I will not be surprised if James continues to move his career in ever positive fashion, as he ages toward those years regarded as peak ones of sporting powers. I will be more than pleased to see him do so.

Ben Williams (Barnsley)
Ben is into a second season that his recognition profile has increased substantially. A schoolboy and youth player affiliated with and then employed by Blackburn Rovers, a decent first year as a scholar was followed by a second somewhat more disappointing. This created a decision by the Blackburn coaching staff which saw Ben out of work as he was not offered a professional contract by the club. Fortunately, undeterred, Ben believed in his own ability and Barnsley's management agreed with him, offering him a contract in the summer of 2018 after a successful trial period. Initially expected to be a member of the U-23 squad, coaches at the club quickly realized he had enough talent that could be beneficial for their first team. It warranted an opportunity, a challenge that Ben accepted with a response of becoming a regular member of the team for the remainder of the season. At its end he was selected to be part of the Wales senior squad, a remarkable change to what may have been projected for his future international prospects 12 months earlier. This season Ben has been selected for the national U-21 squad, but injury forced his withdrawl. He was therefore unable to have the chance to add to the caps collected as a schoolboy, during the present international break. I am confident that he will do so during the next one.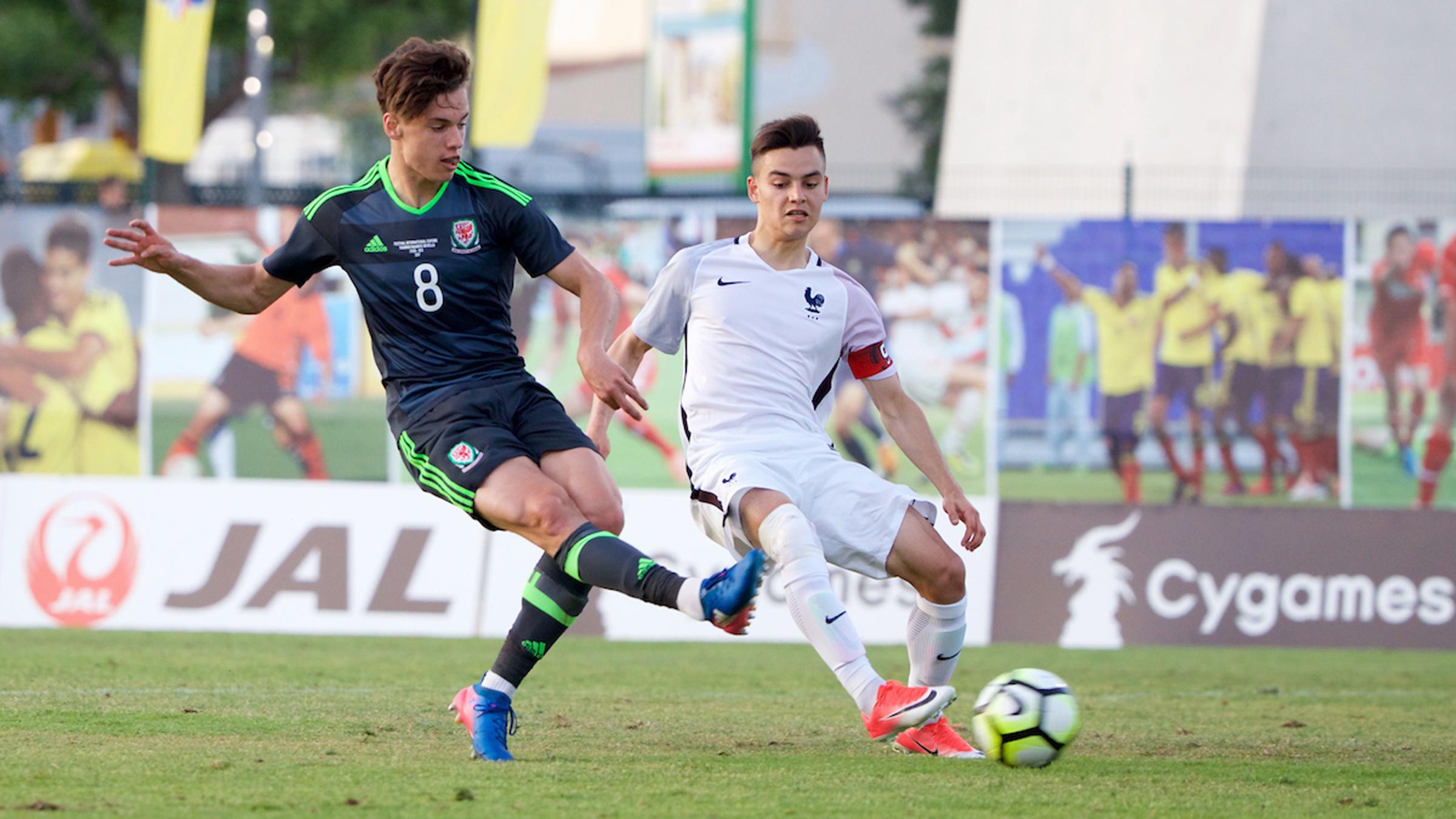 [photo embedded from swanseacity

]



Free Bets UK - https://BigBets.co.uk

Lucky Admiral - huge collection of mobile casino games - https://www.luckyadmiral.com/

Get your £2 no deposit free bet! - https://betfreebets.uk