Young Guns Blog by John Jones.

Ryan Harrington (Aberdeen – on loan at Montrose)
Now in his second season at Pittordie, Ryan seems to be making steady progress in his attempt to secure a good football career. Though he is still to make a first team appearance at the club, he has had some occasions on the bench when Aberdeen have competed in Scottish Premier League matches. He has been amassing a good deal of first team football experience in his time at Montrose, becoming a regular in the side as they have had mixed results so far in their Scottish League One campaign. Loaned out for the season to the Links Park club, Ryan will be hopeful that his time there will enhance his chance of being positioned to claim a first team opportunity in the SPL next season.

Lloyd Humphries (Cardiff City)
Lloyd enjoyed his first moments of being involved in first team football with Cardiff when he was named on the bench for the recent FA Cup 3rd round match against Gillingham. He has been at the club for a good number of years, starting from his time as a schoolboy and representation for the Wales U-16 side in that period. After a successful time as a scholar, he moved into the ranks of being a full time professional and is now in his third year as a member of the U-23 squad. He has spent some time away from the club on loan assignments, his time assisting Weston-Super-Mare saw him become a fan favourite at the Somerset club as a result of some impressive displays for them. Obviously well regarded by the Bluebirds coaching staff to have remained at the club when a large proportion of the young professionals at the club were released a couple of seasons ago, he seems to have repaid their faith in him with the recognition given for first team duty.

Rollin Menayese (Bristol Rovers)
After impressing during the second half of last season when on loan at Swindon Town, it has been a somewhat surprisingly quiet season so far for Rollin. He has only made one first team appearance for the Pirates, that being in a Checkatrade Trophy match. He has also had some bench appearances for League 1 games, but not all that many of them. He did not appear in any squads, including developmental team games, in the early part of the season and I suspect that injury issues may be an explanation for his absence, though I cannot confirm this and so is speculative on my part. If true, it may well be the reason for not having kicked on from last season, with preparations disrupted, it is much more difficult to get back into good form. Hopefully, things will get back on a much more fruitful track for Rollin as we move along during the second half of the season.

Billy Sass-Davies (Crewe Alexandra)
First year professional Billy made his first team debut for Crewe in an early season Checkatrade Trophy match, but that remains his only time involved with the senior side at the club. He is only young of course and very much on the learning curve of developing a career in football. A successful loan spell with Colwyn Bay last season saw him receive quite a bit of praise and this season he has been playing regularly for the Railwaymen's developmental U-23 team. As he continues to gain experience and works on developing his game, he will likely get further opportunities with the first team and will hope that over time he will perform well enough to warrant regular play at that level. Billy is now on loan at FC United of Manchester.

Elliot Thorpe (Tottenham Hotspur)
In his second year as a scholar with Spurs, Elliot has made appearances for the club's U-18 team both last season and this season. With the club having a very large squad of those eligible to play at youth level, his playing time has been somewhat limited, but he did however add some extra minutes when utilized as a late substitute for the U-21 team as they competed in a recent Checkatrade Trophy match. Capped by Wales at U-17 level, he was also called up to join what was labelled the national U-18 team for the Slovakia Cup at the end of last season. This was used as a preparation for players who would be representing Wales at U-19 level this season but Elliott did not get selected for any of the games played by that team in these recent months. His time as a youth player ends at the completion of the season and as will be the case for a great many of his contemporaries, time for decision making in regard to the continuation of their football careers. Wishing Elliot the very best for whatever outcomes unfold in the future.

Shaquille Wynter-Coles (Swansea City)
Second year scholar Shaquille has been regularly involved with the Swansea U-18 team over the last two seasons. It has been somewhat a season of struggle for the Swansea U-18 team so far this season. A large proportion of last season's team reached the end of their eligibility for youth team participation as it concluded and consequently the present team has been both a relatively young group and a little short on experience which explains some of the difficulties. For Shaquille, as it will be for a great many footballers at that time, the approaching end of the season will be a decision making time for their clubs as the composition of the retain lists are compiled. It remains to be seen whether Shaquille will be invited to continue his association with the Liberty Stadium club, in his case it would be with an offer of a professional contract to become a part of the U-23 squad. Always a difficult time for many players who find that they are no longer part of the future plans and then need to ponder what the next steps in their careers entail.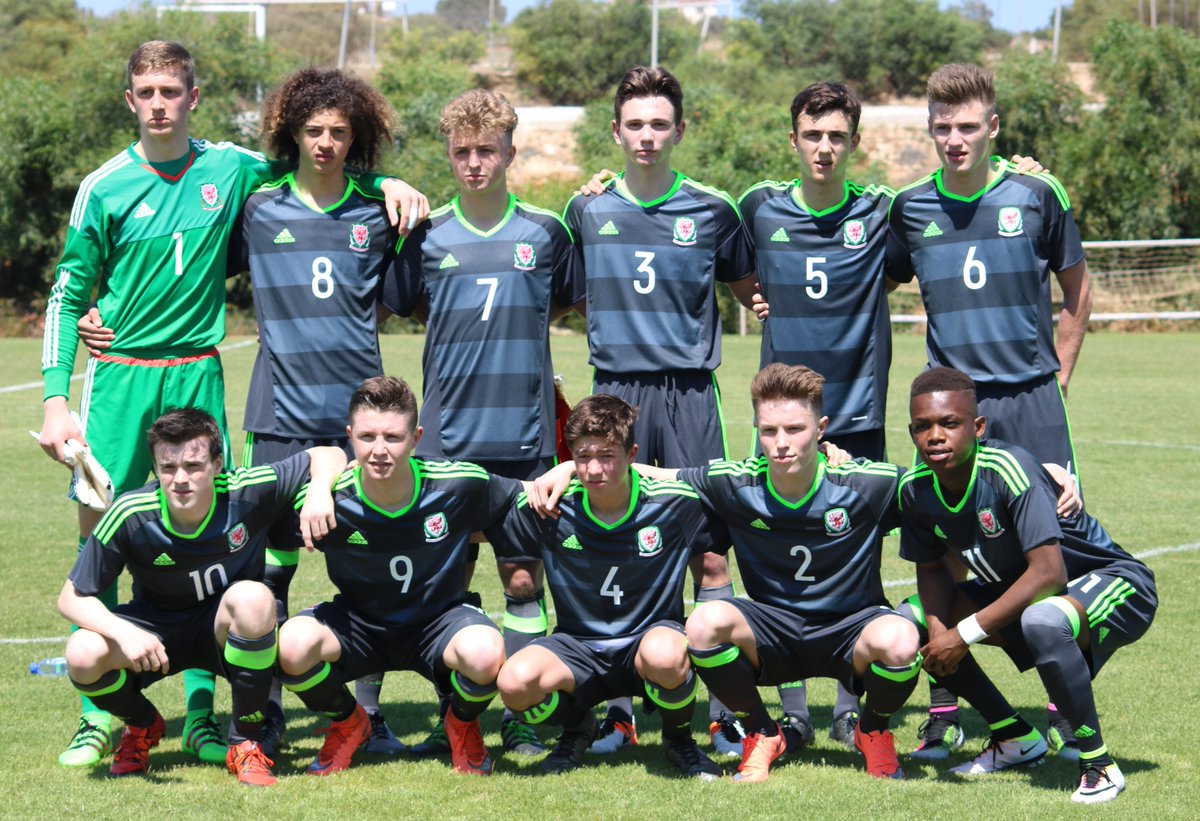 Lucky Admiral - huge collection of mobile casino games - https://www.luckyadmiral.com/

Get your £2 no deposit free bet! - https://betfreebets.uk