Young Guns Blog by John Jones.

Joe Budd (Bristol Rovers)
Although not able to join the Rovers youth department on a full time basis as he was not quite old enough to do so prior to the start of this season, Joe has nevertheless been an important member of the U-18 squad throughout the season and it is assumed that he will sign scholar terms with the Pirates in the summer. Assisting his club team has not been the only task that Joe has faced on the football field this season, he has also performed as an international player as well. His original involvement with a Wales team was when called up as a replacement player to join the squad that competed in the Telki Cup against their counterparts from Hungary early in the season. He impressed well enough at that time to warrant another call up when the U-17ís played their UEFA qualifying group games in autumn.

Rhys Davies (Shrewsbury Town)
In his second year as a scholar at Shrewsbury, Rhys gained some valuable first team experience when spending a couple of months being loaned to Nuneaton Borough during the first half of the season. Not only did he achieve the satisfaction of doing well enough at the Liberty Way club to accumulate many minutes of game time action, he also managed to score his first goal in senior football during his time there. Rhys is part of a sizeable group of young players showing good promise at the Salopian club. Quite a few of them were involved with the first team during what was a good run in the Checkatrade Trophy competition. Rhys will I am sure be working hard to try and extend his time at the New Meadow beyond the end of the current season and aim to eventually challenge for first team playing time if successful.

Owen Evans (Swansea City)
Second year scholar Owen did not make any appearances for the Swansea U-18 team last season, but has done so in almost all of their matches in this one. With a large proportion of those selected to play in last seasonís team having completed their youth eligibility at its end, the team at present has a young average age and is somewhat short on experience. This has made it difficult to be successful in a league containing teams with very large squads and many players of high quality at their age group. Owen has made a significant contribution in assisting Swansea combat their oppositionís talent and has not only defended resolutely but also contributed with goals from the wing back position he occupies for the team. He is certainly presenting a strong case for a furthering of his time of association with the Liberty Stadium club when decisions are made about professional contracts for second year scholars.

Trystan Jones (Cardiff City)
After making a few starts and a couple of substitute appearances for the Cardiff U-18 team when still a schoolboy, Trystan moved on to join the scholar ranks at the club prior to the 2017/18 season. From that point onwards he has started in most of the teamís games and combining that with a few substitute appearances has meant that he has been involved in almost all of their games over the last 2 seasons. He has also been named in matchday squads for the U-23 team a few times during that period and did play one time for the team last season. With the first team competing in the Premier League this term, the main emphasis of inclusion in the U-23 team has tended to be as a trial scenario for players thought could be added to the first team squad. Now, as we get to the latter part of the season, it is changing to a much increased involvement of scholars as the evaluation of those to be considered as potential members of next seasonís squad takes place. Trystan is certainly amongst this group of players and will certainly be hoping that he gets enough opportunity and impressing when it happens, to bring about a positive decision about his future in football.

Tom Sparrow (Stoke City)
Tom was associated with Wolves in his earlier schoolboy days but is now involved with the Stoke City youth programme. He has made a couple of appearances for the Potteries club U-18 team this season although still not at an age where he can join them on a full time basis. This statistic may possibly change when the next intake of scholars is announced at the bet365 Stadium during the summer months. Called up to represent Wales as part of the U-17 squad that competed for the Telski Cup, Tom will want to gain as much progress as he can in his career so that further involvement with national squads can occur. All being well, with hard work and a strong determination, a successful conclusion to the quest can be achieved.

Owen Taylor (Newport County)
Being given the opportunity to make his first team debut for the club when coming off the bench in an early season Checkatrade Trophy match will have greatly encouraged Owen to continue making the maximum effort to keep improving his game to a level where constant consideration for senior team involvement could take place. Of course, Rodney Parade is an exciting place for the football staff employed there at this time, as the upcoming FA Cup fifth round tie against reigning Premier League champions Manchester City fast approaches. The success this season has eclipsed what had been regarded as a magnificent feat during last seasonís run, culminating in a fourth round replay elimination. The financial benefit should not only help consolidate the clubís position in retaining its competitiveness as a member of the Football League but also its general infrastructure. Development of young players such as Owen to a level of first team involvement could be a long term legacy of the present status. Congratulations to all at the club for what has been achieved.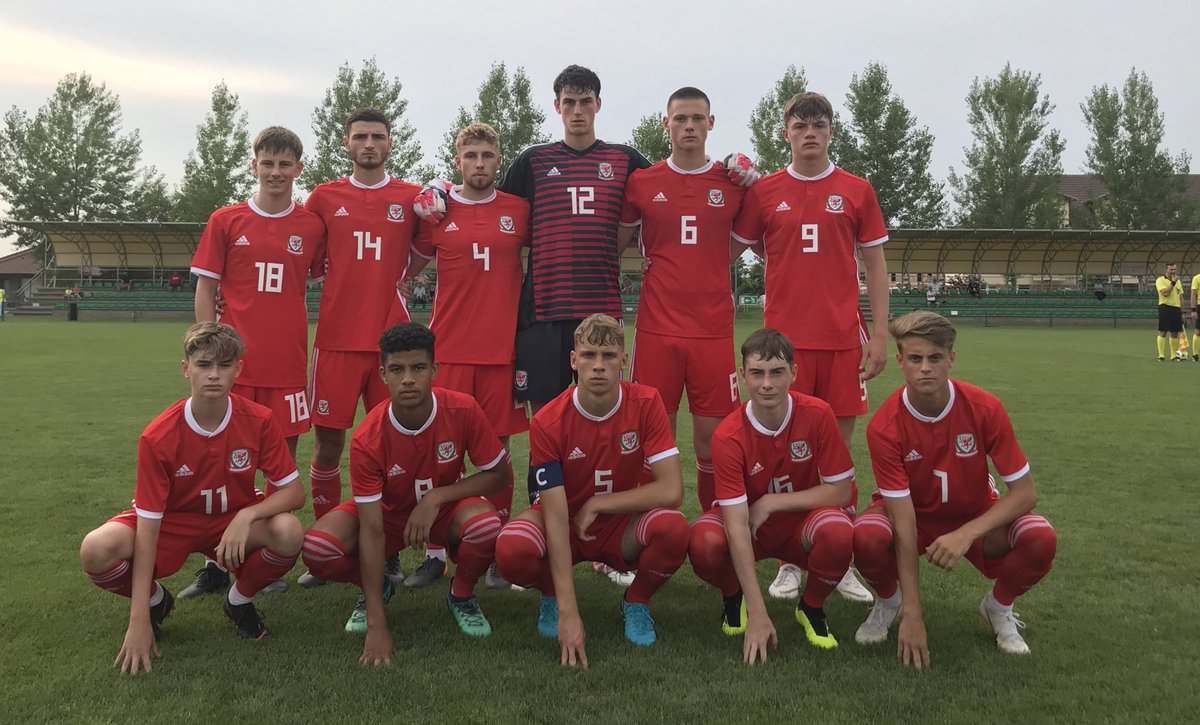 Lucky Admiral - huge collection of mobile casino games - https://www.luckyadmiral.com/

Get your £2 no deposit free bet! - https://betfreebets.uk